After two years of renovation, we opened our restaurant which is offering all our guests a traditional Bavarian pub experience. It is located in the city center of Ingolstadt, in the so-called "Illinger Haus", a listed building well-known to every local citizen. Come and enjoy our culinary delights: traditional Bavarian dishes prepared with regional ingredients. We focus on highest quality both for our beers as our food.
The story of Augustiner-Bräu, the oldest brewery in Munich with over 670 years of tradition, probably begins in 1294, when the foundation stone of the Augustiner monastery was laid on Haberfeld on today's Frauenplatz.
The Augustiner Brewery was founded in 1328, making it the oldest of all existing Munich breweries.
After the friars moved out in 1803, the brewery was privatized and moved to Neuhauser Strasse No. 27 in 1817. The last move in 1885 to Landsberger Straße in front of the city gates is thanks to the Wagner family, who bought the business in 1829 and then ran it as a private brewery, like all their successors to this day.
In the course of its history, Augustiner-Bräu has never forgotten its philosophy or threatened the quality of its beer. This fact has made Augustiner-Bräu an important part of the Munich lifestyle.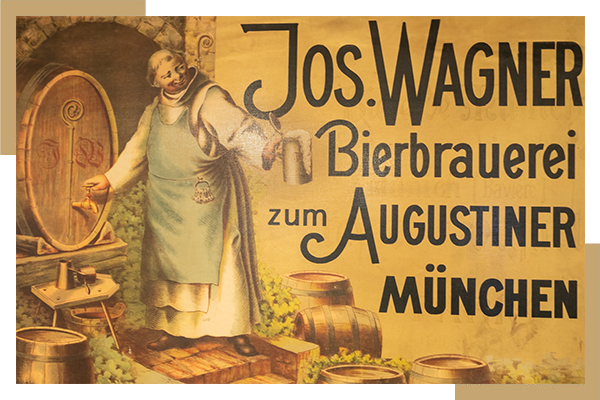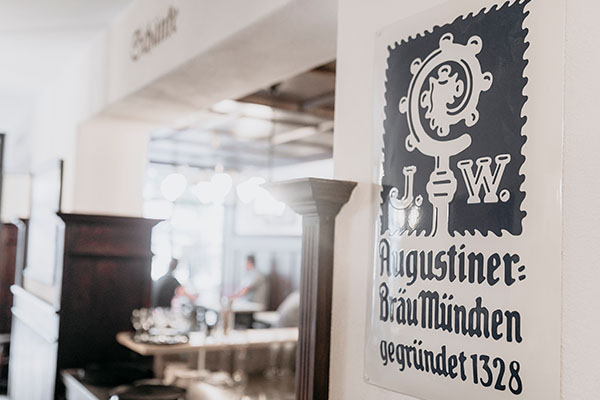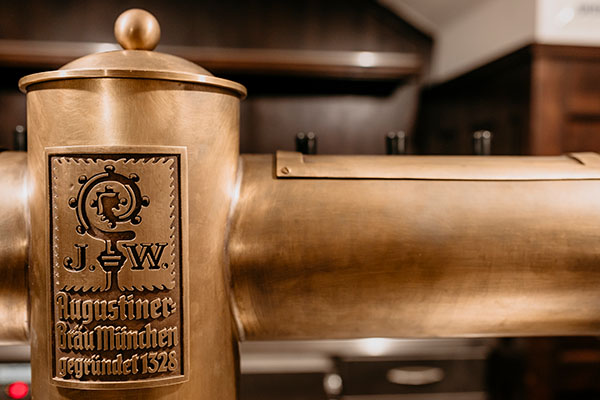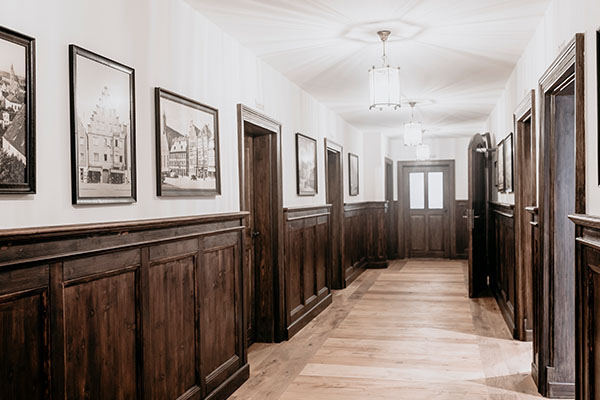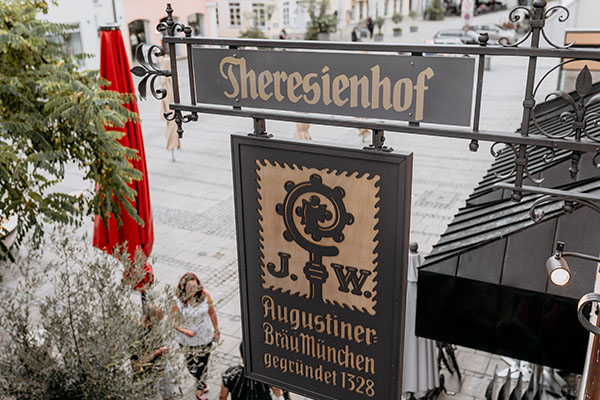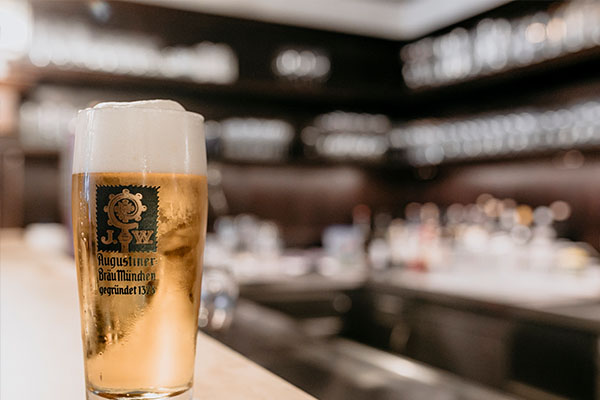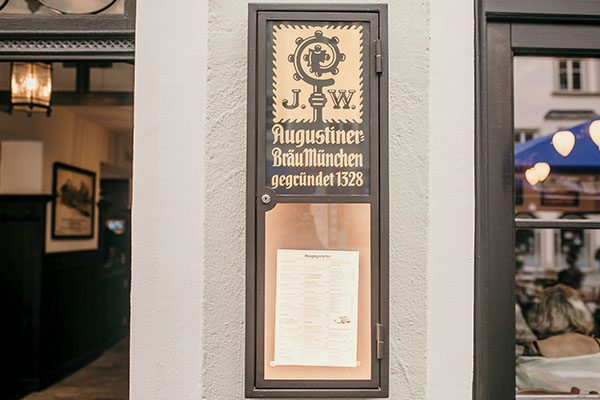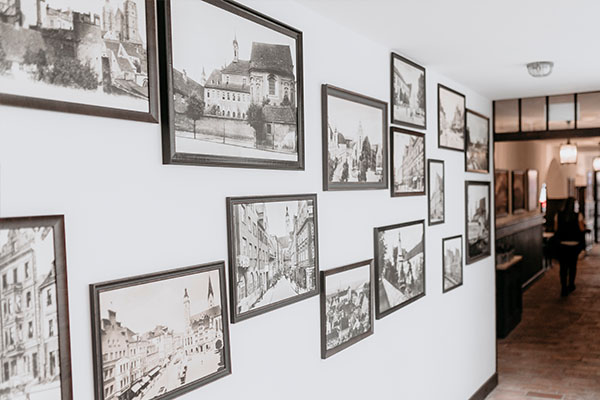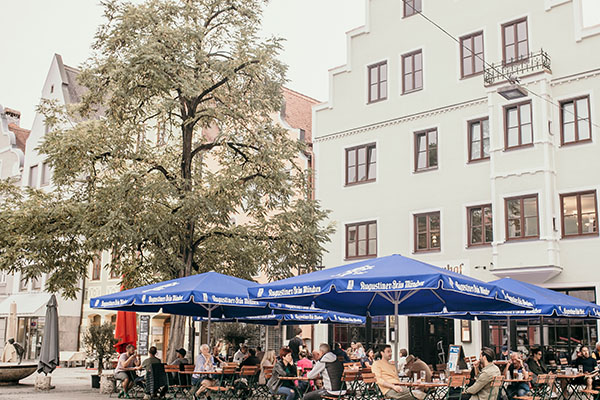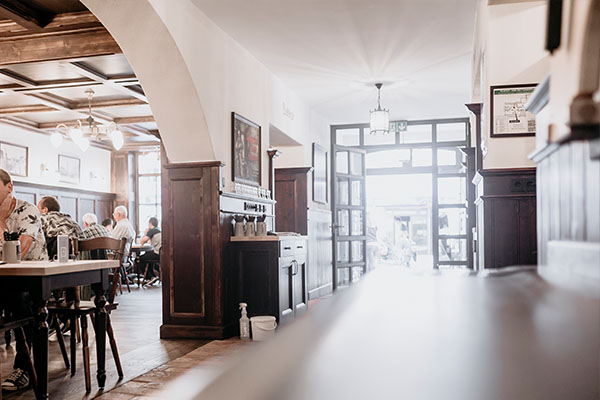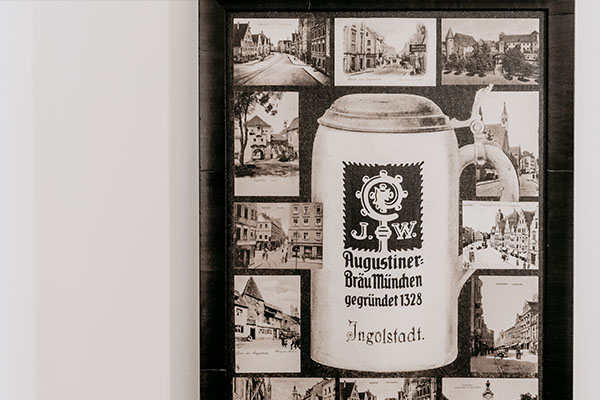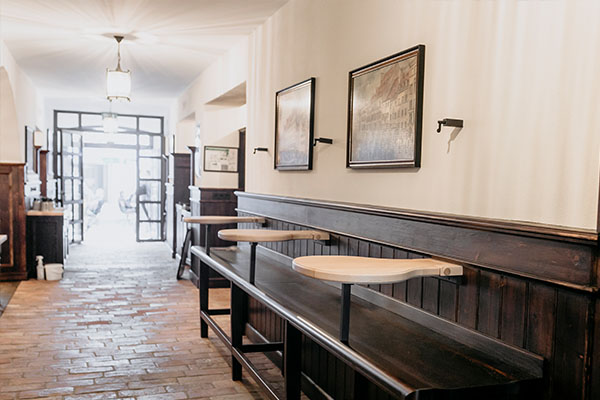 Possible separated premises
"Schmiede" maximum of 35 people
Guaranteed turnover for exclusive booking – €750.00
"Theresienzimmer" maximum 40 people
Guaranteed turnover for exclusive booking – 1000.00€
"Panthierstube" maximum 35 people
Guaranteed turnover for exclusive booking – 1000.00€
kontakt@augustiner-braeu-theresienhof.de | Telephone: 0841 9932 5700